At the Summer to Remember Media Event I had the opportunity to ask Imagineering Show Producer Trevor Bryant to give us the scoop on what the re-imagined Test Track will offer. Take a peek at this video and see what he shared!
Here are some images of the concept art that was displayed as well. I am loving the "Tron"esque, futuristic glow!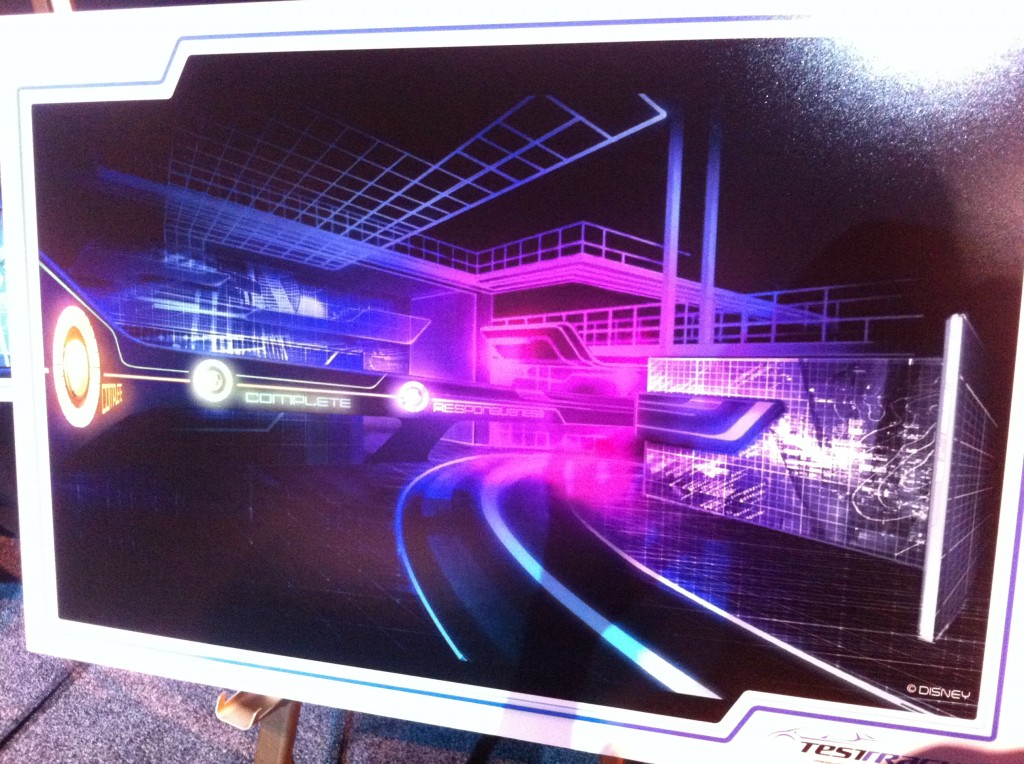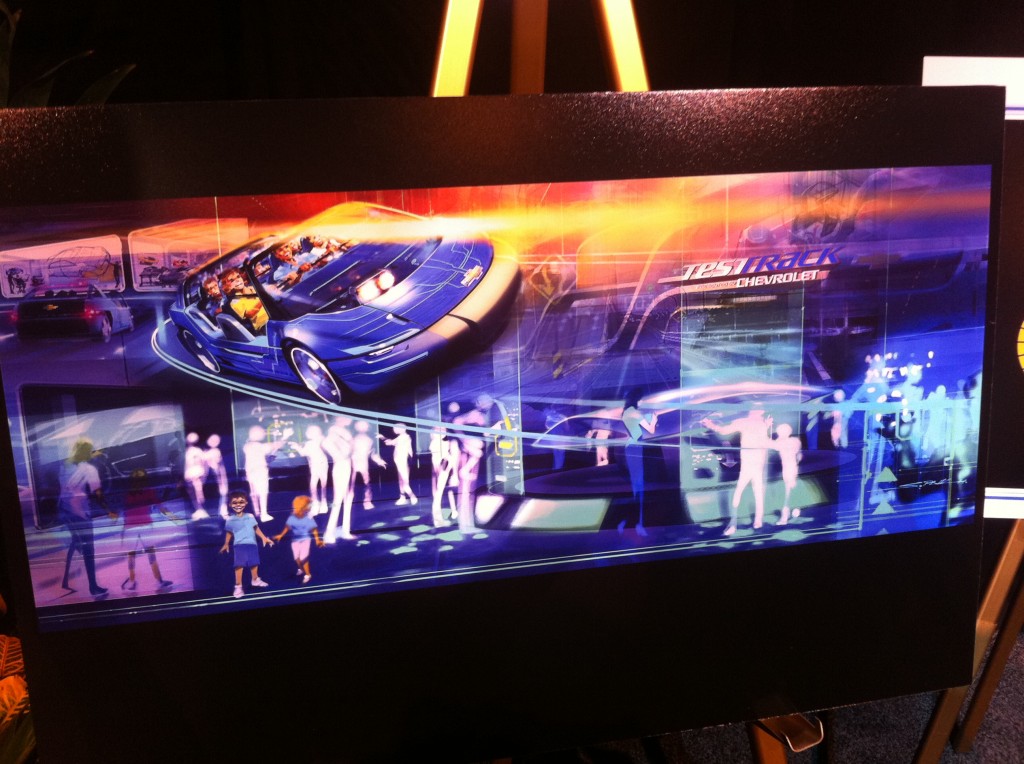 How do you like the new feel of the attraction, now sponsored by Chevrolet, compared to when it was sponsored by GM?