Disney Channel fans have been buzzing on twitter and facebook recently about the addition of classic Mickey and the gang cartoons showing up in interstitials during regular Disney Channel programming. I love this because when the Disney Channel first started back in 1983, this is the type of wonderful animation I used to watch. Good Morning Mickey! and Donald Duck Presents were my favorites, along with of course Mousercise with Kellyn. All of the vintage Disney animation shorts became beloved friends as I was growing up.
I was thrilled to see t-shirts at Downtown Disney's World of Disney this past weekend featuring some of these classic featurettes. Here are some pictures I took, along with videos of the original shorts to enjoy…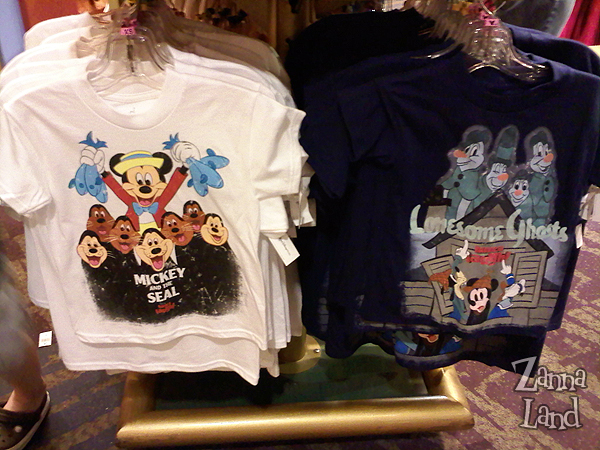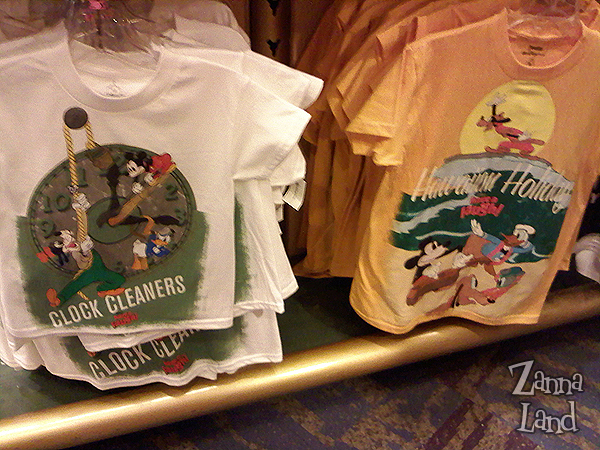 Now if Disney can get Humphrey the Bear back on screen and on some tees, I'll be even happier! I know for a while he was on some merchandise at Wilderness Lodge but I have not seen any in a while – I'm sure my readers will correct me if I'm wrong. 🙂 What classic Disney animation would you like to see back on the Disney Channel and in the parks?