Once the holiday decorations appear on the train station and light posts at the Magic Kingdom, the best time of the year begins in the place where dreams come true. The crowds are drastically reduced after Labor Day, and some really unique events start up for lucky visitors. One of my favorites to attend each year is Mickey's Not-So-Scary Halloween Party. The "Not-So-Scary" is important because so many area theme parks do offer super-scary events for those looking for a more haunted Halloween experience. However, in the Magic Kingdom, the tradition has always been to offer family fun with a sprinkling of Haunted Mansion-style spookiness.
Mickey's Not-So-Scary Halloween Party is a hard-ticketed special event, which means on certain dates, the Magic Kingdom will close early and a special ticket will be required to attend the party. Is it worth it? I always answer a resounding "YES!" when asked. Here's a quick run-down of why:
No Crowds –

The party is limited to a certain number of guests, which means you can ride Space Mountain, Big Thunder Mountain Railroad, Splash Mountain and yes, even Peter Pan's Flight with almost no wait. Pro Tip: If you go during the parades or fireworks, it's virtually walk-on.

Free Candy –

That's right, you can trick-or-treat during the event, and not just little ones. Adults and grumpy teenagers with no costumes alike can all fill their bags with candy at various locations throughout the park.
"Boo-to-You" Parade – Veteran Disney guests may think, "eh, a parade, how exciting could it be?" but let me tell you, this is the best parade of the season and worth the party ticket! First, you get a visit from the Headless Horseman who trots down the parade route prior to its start. It's always an exciting sight to witness and gets everyone fired up for the parade to follow. The parade itself is full of unique and amazing floats. The Haunted Mansion attraction is brought to life, with dancing gravediggers who make quite the "spark" followed by hitchhiking and ballroom dancing ghosts. Next up, the villains we know and love pass by, and just for fun, some cowboy and cowgirl action followed by Clara Cluck, a crowd favorite. Goofy rounds out the parade with his Candy Company contraption, as more candy is handed out among the crowd. Pro Tip: visit attractions during the first parade and stick around for the second one at 10:30.
Here is the Headless Horseman's ride:
Happy HalloWishes Fireworks Spectacular – You may have seen fireworks, you may have even seen Wishes, but HalloWishes will blow them all away. Favorite spooky music and villains' voices fill the air as fireworks fill the sky, and I do mean FILL the sky. HalloWishes is known for its perimeter fireworks, meaning you are surrounded by them at various points in the show, especially the finale. It's a truly amazing experience.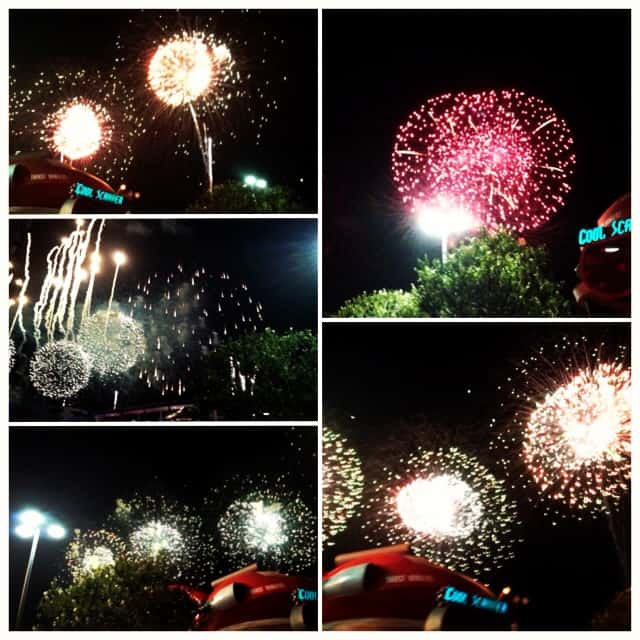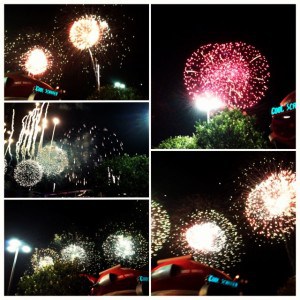 Costumes –

one of my favorite parts of attending the Halloween party is just people watching. You see some real creativity on display as folks appear as their favorite Disney or other characters, sometimes as a group theme. It's just so fun, especially when you see really obscure things that you have to try and guess. There are always some great Hitchhiking Ghosts on hand, and over the last few years I've seen quite a few characters from Disney-Pixar's UP, including young Carl and Ellie, Russell and Carl, and more. It's a unique experience at every party of the season! Also – you'll find some of your favorite Disney characters in their own costumes for photo opportunities too, so keep an eye out.
In addition to the above, there is a fun Villains Mix & Mingle show at the Castle stage, and a few Character Dance Parties throughout the park, if your little ghosts have some sugar to burn off. Speaking of, there are healthy non-candy choices available for trick-or-treating as well, just ask the costumed cast members where those options are as you get your treats.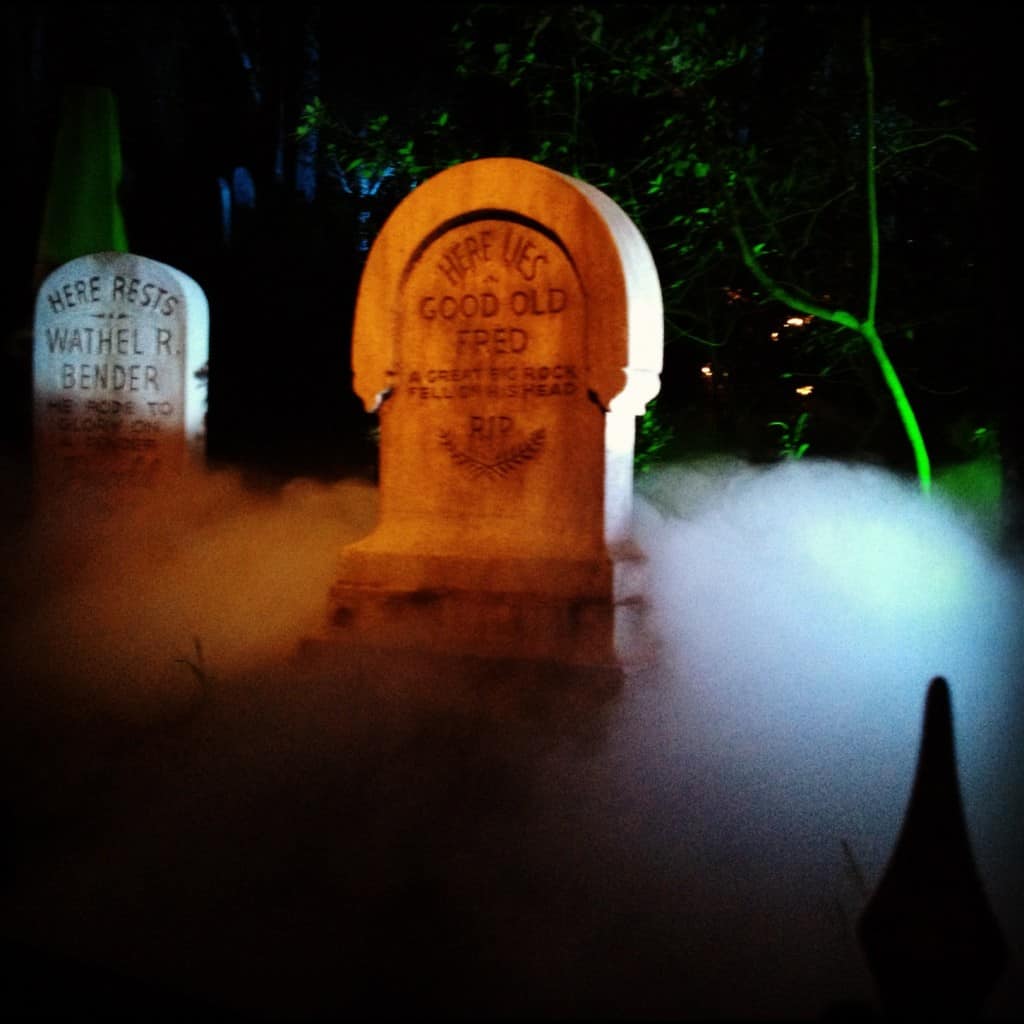 Some of my other favorite parts of attending Mickey's Not-So-Scary Halloween Party are the unique decorations and lighting designs throughout the park. Keep an eye out for spooky shadows projected on the ground – new this year is a skull shining on Big Thunder Mountain, and the Halloween-colored lighting down Main Street, U.S.A. is a fun sight to see.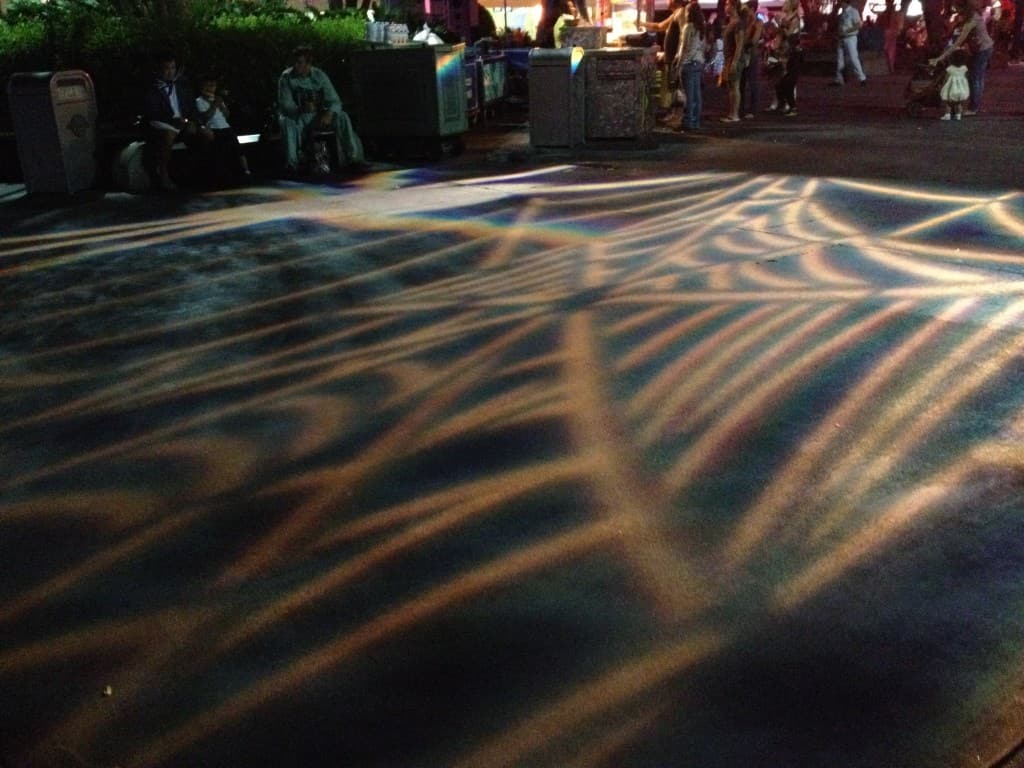 Bottom line, get thee to the Halloween party! It is so worth it and I think it's virtually impossible not to have a good time. I haven't even touched on all of the things you can only see during these special events, some of them, you'll just have to head over and experience for yourself. I did mention the free candy, right?
Party dates in 2012 are:
Sept. 11, 14, 18 21, 25, 28, 30;
Oct. 4, 5, 8, 11, 12, 14, 16, 18, 21, 22, 23, 25, 28, 30 and 31;
Nov. 2.
Advance savings of $6 per ticket are available for select dates. Special after-hours tickets are required. For additional information, guests may visit www.disneyworld.com/halloween. Tickets may be purchased online or by calling 407/W-DISNEY.
Disclosure: Disney provided me with four tickets to this event, but did not ask me to write about it. All opinions are my own.