Disney has been so busy creating and updating apps and video games and dvds that I'd be posting 10 times a day to keep up, so I thought I'd throw all of this news into one convenient post in case you hadn't seen the announcements:
First up – Brave: The Video Game. Disney Pixar's Brave premiers in June and the game will follow suit this summer. I like that this will be a video game that appeals to girls, without being about puppies or Barbie, and I have high hopes that Disney Interactive Media Group will do it justice!
BURBANK, Calif. — (March 19, 2012 ) – Disney Interactive Media Group announced today that "Brave: The Video Game" is currently in development for PlayStation®3 computer entertainment system, the Xbox 360® video game and entertainment system from Microsoft, Wii™ system from Nintendo, Nintendo DS™ handheld system and Windows PC/ MAC.  Inspired by "Brave,"  the upcoming Disney•Pixar animated fantasy adventure movie, the video game invites players to run, jump and battle their way through the rugged landscape of mythical and mysterious Scotland. By using their wits and bravery, gamers will also be able to wield a sword and bow to defeat fierce enemies, break a magical curse and save a kingdom. The video game will release summer 2012, in conjunction with the film.
A third person action-adventure, "Brave: The Video Game" expands the tale beyond the movie's storyline. Gamers can play as Merida, an expert archer and heroine, and in the console versions, players can also play as other entertaining characters from the film.  In addition, they will be able to go on quests through a magical world and solve puzzles to uncover secrets.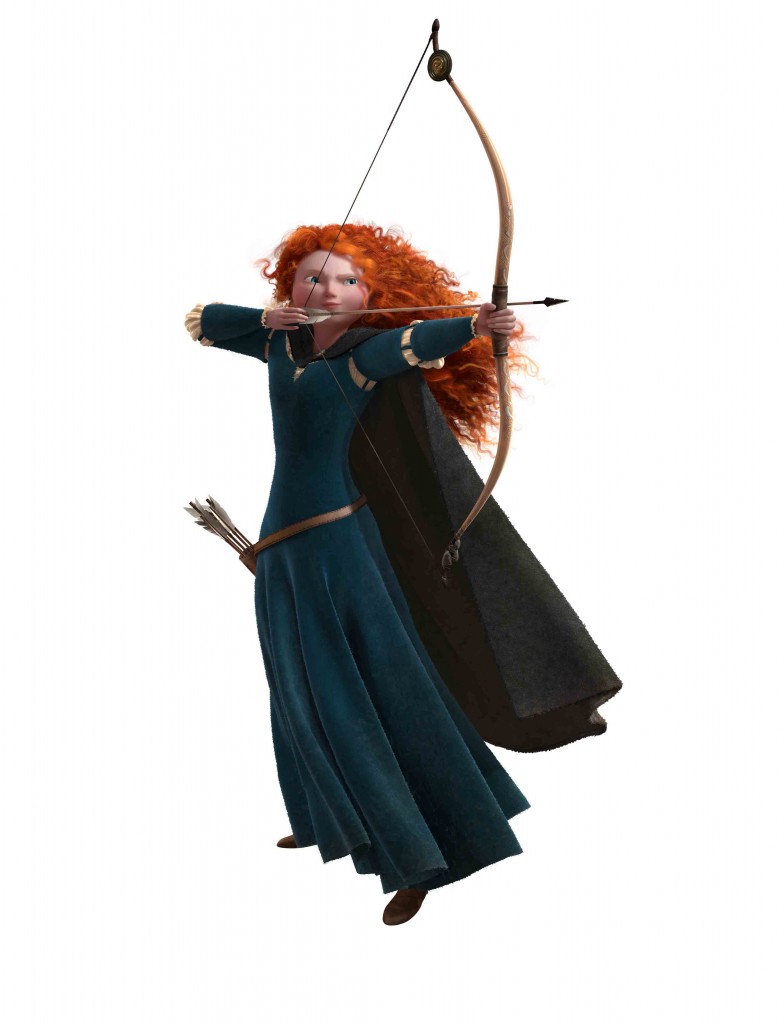 "We're excited to offer a compelling game across multiple platforms for fans of the upcoming Disney•Pixar film 'Brave'. Whether gamers want to play on their own or with others, they can relive highlights from Merida's journey and go on new adventures inspired by the legends of Scotland and Disney•Pixar storytelling," said Javier Ferreira, senior vice president of publishing, Disney Interactive Media Group. "With Kinect™ for Xbox 360 and Move on the PlayStation®3, gamers will feel like they are using a bow and arrow in an archery range and have a truly immersive experience."
The console versions of "Brave: The Video Game" offer a variety of gameplay, including single-player, co-op for family and friends, and a special Bear mode, where players will be able to play as a bear. Several new opponents created exclusively for the game will challenge the player throughout the experience, culminating with an ultimate boss battle to complete the adventure. The Nintendo DS game is filled with its own exciting missions and a myriad of characters to engage single players.
"Brave: The Video Game" launches Summer 2012 for PlayStation®3 computer entertainment system, the Xbox 360 video game and entertainment system from Microsoft, Wii™, Nintendo DS™ and Windows PC/MAC.
Next up, Disney Interactive launches original web series for gamers "Power Up" hosted by Christina Grimmie and presented by Kinect for Xbox 360
Power Up, Disney Interactive's new original web series gives families an inside look at the exciting world of video gaming.  Presented by Kinect for Xbox 360, the weekly show on Disney.com is hosted by YouTube and musical sensation, Christina Grimmie, who will cover a wide range of game-related topics, including reviews of popular console, mobile, social and casual games.  The series will also feature comedic game-based skits with other popular YouTube stars, as well as original songs and music by Grimmie.  Fans can also check out Power Up on Disney's network on YouTube, Disney Mobile and Xbox LIVE.
To celebrate the launch of Power Up and the highly anticipated "Kinect Rush: A Disney•Pixar Adventure" video game, players can enter the "Power Up Sweepstakes" for a chance to win a family trip to San Francisco, for a private tour of Pixar Animation Studios, behind-the-scenes look at the making of the game, as well as the opportunity to play "Kinect Rush: A Disney•Pixar Adventure" with Christina Grimmie.  To enter the sweepstakes, guests can visit Disney.com/PowerUp or text "POWERUP" to 347639 (DISNEY).
And lastly, a new release in the Tinker Bell and friends series – Tinker Bell and the Secret of the Wings:
BURBANK, Calif., March 23, 2012 – The Walt Disney Studios unveils an all-new, original full-length CG-animated feature film, "Secret of the Wings," starring Tinker Bell, one of Disney's most beloved and iconic characters, along with her fairy friends (Fawn, Iridessa, Rosetta, Silvermist and Vidia) and introducing a sparkling new winter fairy, Periwinkle.  Debuting on Blu-ray™ Combo Pack, DVD and Digital on October 23, 2012, the film marks the first time ever Tinker Bell will fly on Disney Blu-ray 3D.
For Tinker Bell and the other warm season fairies, the Winter Woods remains a mysterious and forbidden place.  "Secret of the Wings" takes audiences on an amazing journey of discovery with Tink, into this forbidden world where she discovers a magical secret that changes her life forever.
A magical fairy adventure for the whole family, "Secret of the Wings" features a spectacular voice cast including Academy Award®-Winner Anjelica Huston (TV's 'Smash'), Timothy Dalton (TV's 'Chuck', The Living Daylights), Lucy Liu (TV's 'Southland', Charlie's Angels), Raven-Symoné (TV's 'That's So Raven'), Megan Hilty (TV's 'Smash'), Pamela Adlon (TV's 'Californication'), Matt Lanter (TV's '90210'), Debby Ryan (TV's 'Jesse') and Mae Whitman (TV's 'Parenthood'), and introducing the sparkling new winter fairy, PERIWINKLE, voiced by Lucy Hale (TV's 'Pretty Little Liars').  A DisneyToon Studios production, the film is directed by Peggy Holmes, co-directed by Bobs Gannaway, and produced by Michael Wigert. John Lasseter serves as Executive Producer.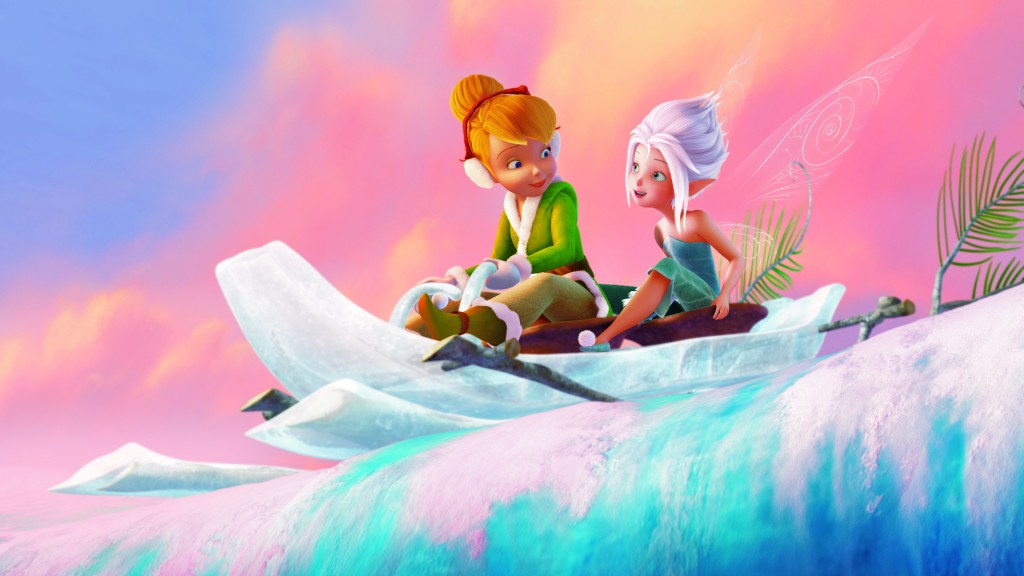 "Secret of the Wings" is Disney's highly-anticipated all-new movie in the Tinker Bell Disney Fairies film franchise.  These beautifully-animated films have ranked at the top of the home entertainment charts every year they have been released.
In addition to the all-new feature film, the spectacular animated release includes a host of exciting bonus features that extend the viewing experience, taking audiences deeper into the magical world of Disney Fairies.  (More details forthcoming)
To celebrate the upcoming release of "Secret of the Wings," Disney has launched a new destination in Facebook for parents to stay updated on Disney Fairies news as well as receive the best new content and activities that they can share with their children. Audiences can become a fan now at:  https://www.facebook.com/DisneyFairies.
For the latest information on "Secret of the Wings," fans can head to www.Disney.com/SecretofTheWings  to view film clips, and more.
I'll share more news and releases as they come in!