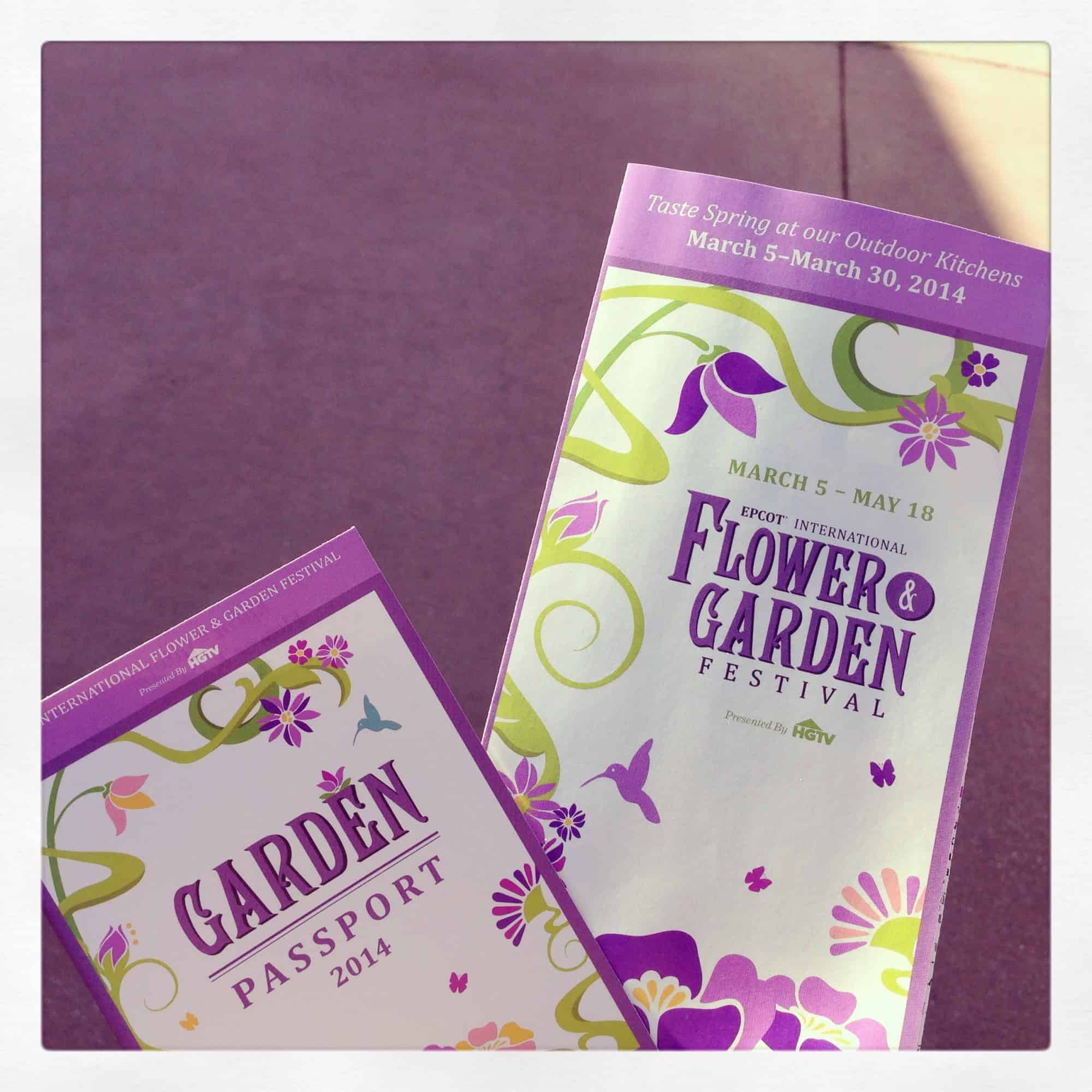 Today I had the honor of attending a small preview of the 21st annual Epcot International Flower & Garden Festival. Hard to believe this is the 21st year, but it is! The Flower and Garden Festival is officially old enough to drink, which is great, because this is the second year that the festival is incorporating food and beverage kiosks and serving unique alcoholic selections amid the topiaries and gardens. More on that later, but for now, let's discuss rest of the festival, which has really received a reboot this year, in my opinion.
We met with Festival horticulture manager Eric Darden and horticulture manager Heather Will-Browne, who's also a Disney flower and color palette expert (as well as an *original* opening year Cast Member, celebrating her 43rd year at Walt Disney World!). It was really interesting to hear exactly what goes into the planning, development and construction of the topiaries and garden areas. Eric clued us in about the inspiration for the main entrance topiaries, which he said they have been designing to pay homage to original Disney animated shorts. This year, he said they changed their character looks, basing them on the recent computer animated character designs and making them much more realistic. Rather than having no faces or synthetic facial features, they constructed plant-life faces this year and it really makes a difference in the overall design. The topiaries look sharper, cleaner and much more fun.
New at the Festival this year (that was available for us to see):
Gardener's Palette over by Innoventions East. This color garden features different plantings based on the four seasons, showcasing the colors available to grow, and when open, will also have a kids coloring station.
Hummingbirds at Home behind Mouse Gear where the tall birdhouses are. Members of the National Audubon Society are hoping to attract at least one nesting pair of hummingbirds this season, by placing feeders and hummingbird friendly flowers around this garden. Society members are currently tracking the hummingbirds migration and will update their current location daily, so be sure to stop by and check in. I'm really excited by this and hope to see these tiny little guys flitting about! You can also hear presentations from the National Audubon Society in the Festival Center, so check your guide.
Mike & Sulley's Monstrous Garden takes last year's showcase topiaries of Mike Wazowski and James P. "Sulley" Sullivan from Monster's University and placed them in the kids playground area, which was Oz the Great and Powerful themed last year. The entire playground is Monster themed from the jungle gyms to the artificial grass featuring giant monster footprints. It's a really cute area, and like last year, features shaded seating areas for parents while the kids play. I loved listening to the soundtrack from Oz last year, so I'll be interested to hear the music selections this time around.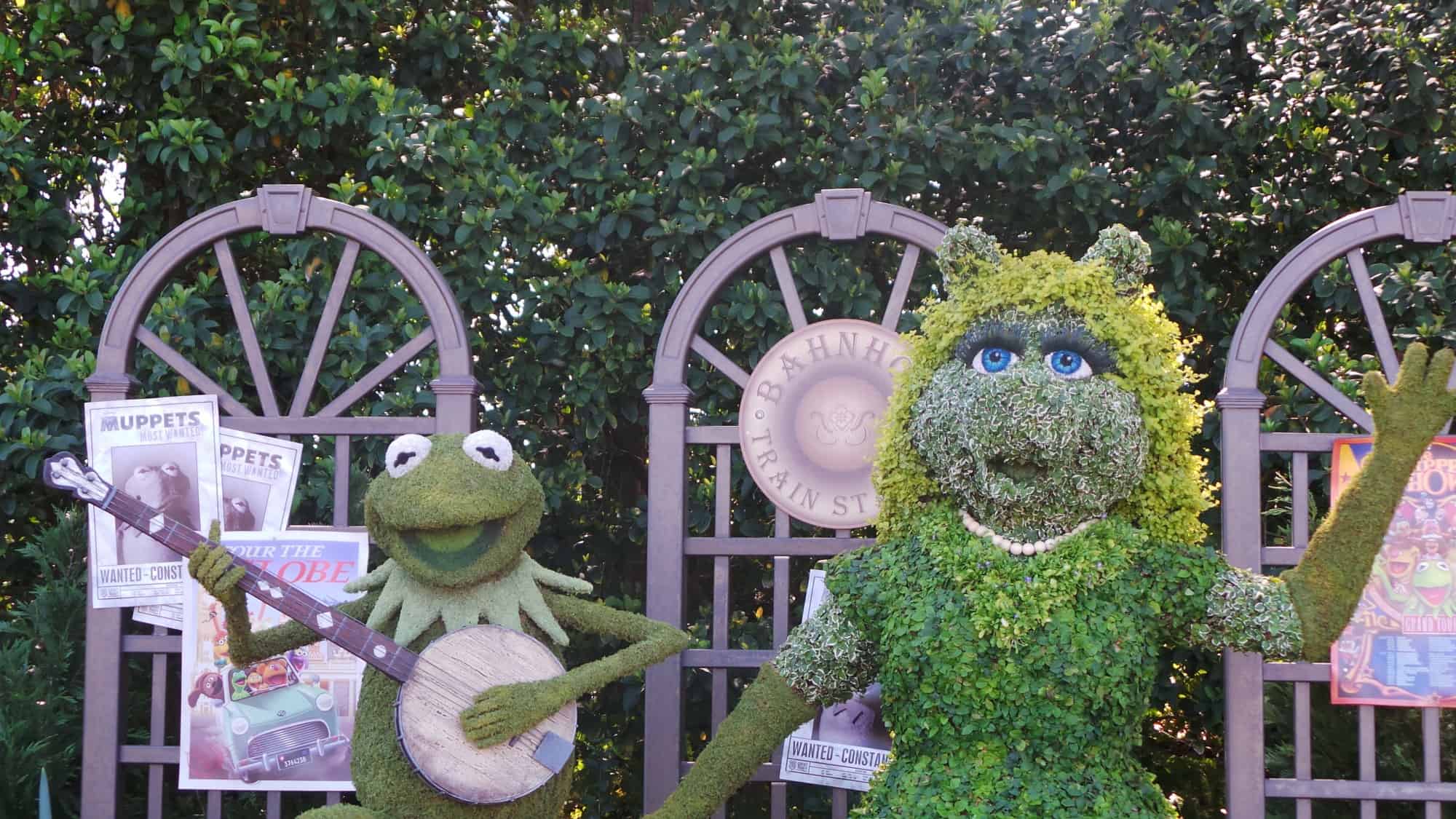 Kermit and Miss Piggy Topiaries in between Italy and Germany, celebrating the opening of Muppets Most Wanted in theatres March 21 – and the all new Snow White and the Seven Dwarfs gang have been updated as well. There is also the first ever topiary photo opportunity with Goofy and a topiary soccer ball, in the Donald and Goofy garden between Future World and World Showcase.
There are a few other new areas this year, and of course the food options, or Outdoor Kitchens, which I'll post about after the official opening of the Festival on March 5. Until then, I hope you enjoyed this little taste of what's to come. I'm quite excited about the Festival this year and can't wait to head back, enjoy the flowers, food, and concerts too.
Here's a gallery of some of gardens we saw today:
Check back for more posts and info on the 2014 Epcot International Flower & Garden Festival soon!