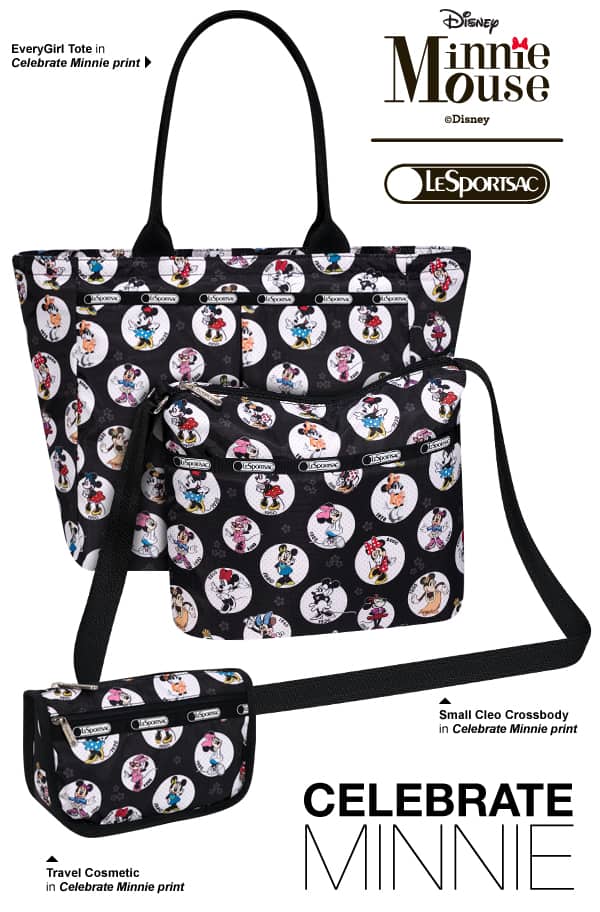 We mentioned on Zannaland in our last LeSportsac post that the "it's a small world" designs would not be the end of LeSportsac + Disney and it looks like we were right! LeSportsac recently announced on their blog a few weeks back that they were bringing out a whole new line featuring Minnie Mouse. The Celebrate Minnie print is now available for pre-order and, like all LeSportsac bags, super cute with a size for just about every need and look! Check out the official info below from LeSportsac:
Though the popular Disney It's a Small World collaboration came to an end with its final collection this Fall, LeSportsac is teaming up with Disney once again to look back at Minnie Mouse through the decades with Celebrate Minnie print.
Minnie has been reinventing her look for close to 90 years, and now you can witness her transformation (and ever so glamorous wardrobe) through the years in one fun print! In the 1920′s Minnie was classically chic in black and white, while the 30′s introduced a more colorful look when she first started sporting her iconic polka-dot outfits. The 40′s brought her signature bow, and she stayed on trend throughout the fashion revolutions of the 50′s, 60′s, and 70′s – including a flower-power mini-dress with platform shoes! In the 80′s she was working out in her sneakers and sweatshirt, during the 90′s she rocked a ruffled skirt and denim jacket, and the new millennium brought her back to her polka-dot roots. Today Minnie is an inspiration and muse for fashionistas around the world!
Offered in 18 Classic styles, the Disney Minnie Mouse for LeSportsac Collection is set to hit LeSportsac.com and LeSportsac Boutiques in mid-to-late November but you can pre-order now by calling 1-877-397-6597!
Here are examples of some of my favorite LeSportsac styles – but you can see them all at the Minnie Collection page.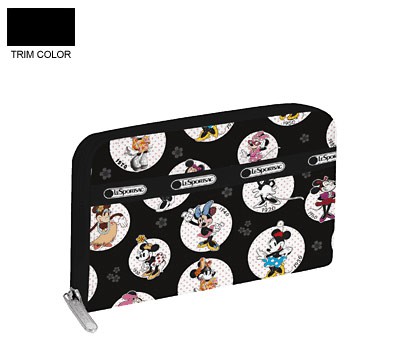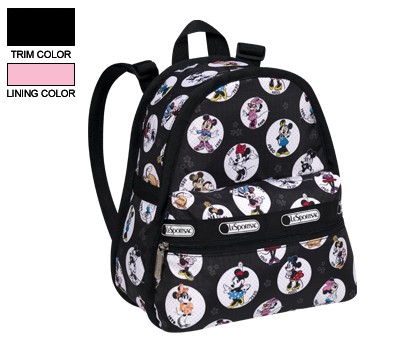 Can't get enough LeSportsac + Disney designs? I've actually got a giveaway going on *right now* on Instagram only, giving away a Kasey bag in the Polynesian Paradise print. Head to instagram.com/zannaland to find the giveaway instructions, and be sure to use the hashtag #zannalandgiveaway when you re-post it on Instagram. That giveaway ends 11/13. Good luck! And that's not all – I'll be doing THREE more giveaways from the Small World collection, both here on the blog and elsewhere, so stay tuned!