Spotted in Disneyland by Disney fan Jill L and shared by the fabulous DizThruBrownEyes (which you should all visit/follow/show some love) – this new bag appears to showcase all the original cartoon-style faces of Disney characters. It is one of the nylon style of bags and the large tote-looking style sells for $268. Wonder if more bag styles will appear and if we'll get them over here in Walt Disney World soon! Until then, enjoy this sneak peek and thank you again to Jill and Elantrice for letting me share this photo here!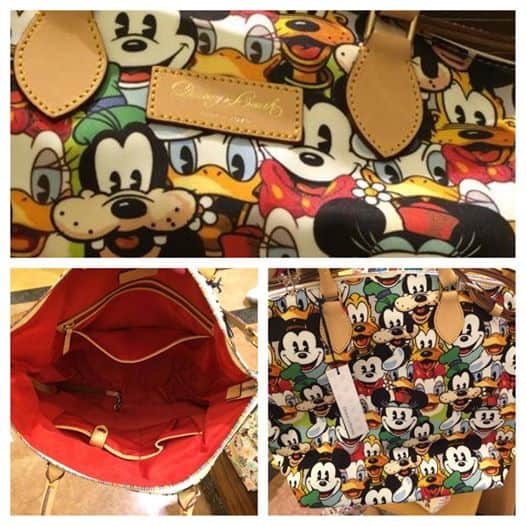 Don't forget to check DisneyStore.com for sales of select current released Disney Dooney & Bourke purses and Zannaland's Disney Dooney & Bourke page with ALL handbag photos and info.
*DisneyStore.com links are affiliate links, which means it costs you nothing extra to click or buy, but if you do, I get a small commission. Thanks for reading!