I know, I know, it's still summer – it's still hot – (over 100 here at Walt Disney World!) but I find myself drifting to thoughts of cool autumn breezes, falling leaves, and pumpkins…Okay, maybe some of those things don't exactly happen here in Florida, but a girl can dream. Believe it or not, "Orlando Halloween" is right around the corner (that's what we locals call it when Halloween descends upon the area in early August while we're all sweating in the sun) and that means lots of fun options to get in the Fall spirit. And while I may still be working on my summer vacation reports, I still wanted to put together a list of my top 5 favorite things about this time of the year at the Walt Disney World Resort.
Being from Massachusetts, I miss the leaves turning color, the cold, crisp air blowing in, and visions of pumpkins and hay bales at every turn. Luckily, Disney has you covered and makes Main Street, U.S.A. feel like the Autumn I grew up loving. You just have to find some air conditioning for the crisp air part. The decorations may also be found around the Downtown Disney area. It'll be interesting to see how things are done this year with all the Disney Springs construction going on. For a fun treat, head over to Fort Wilderness and take a stroll (or rent a golf cart) to see the amazing decorations the guests there do at their campsites. It's unbelievable how much some of them do!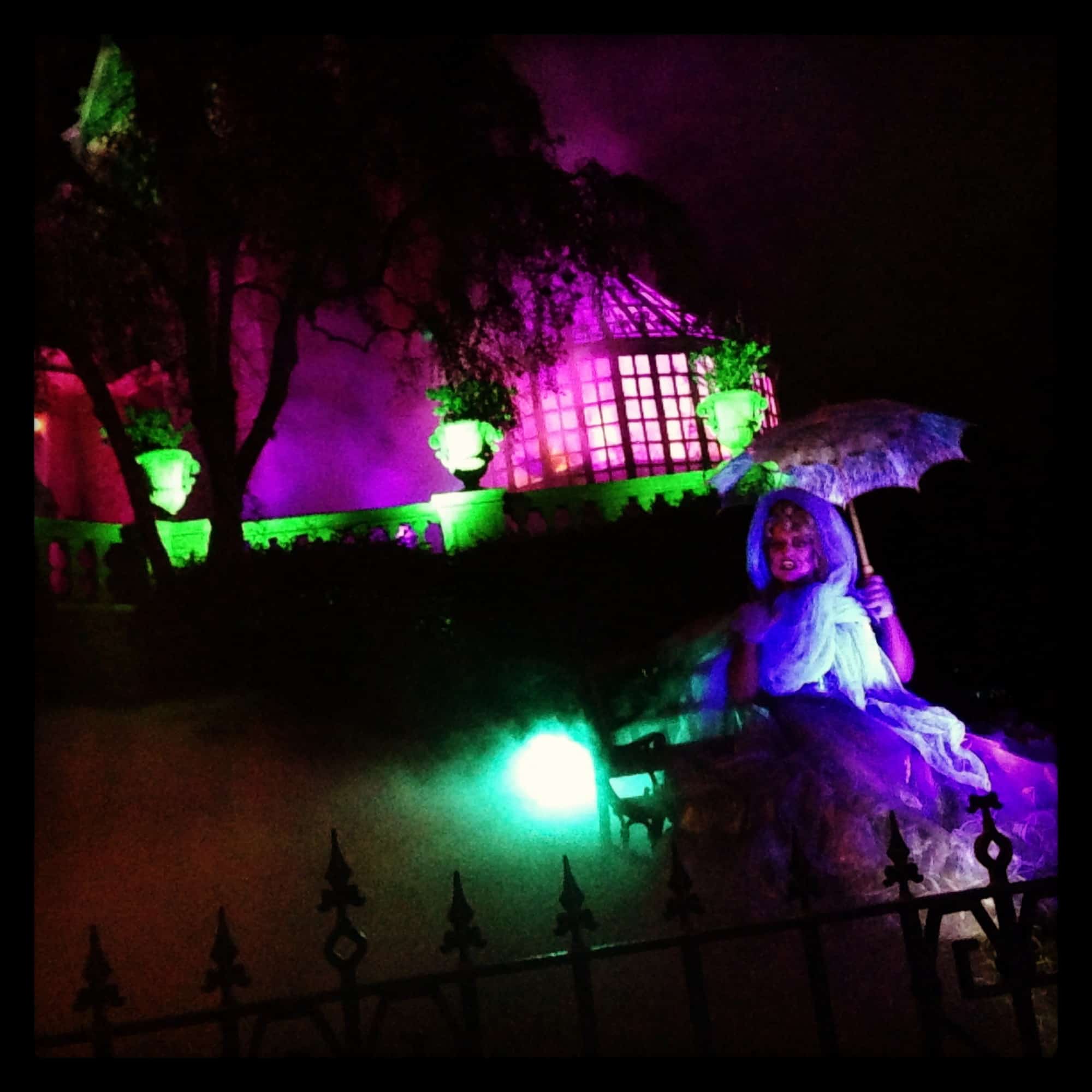 2. Mickey's Not So Scary Halloween Party
One of my absolute favorite special ticketed events at Walt Disney World. You just can't beat the fun you get to experience here with the twice-nightly "Mickey's Boo-To-You Halloween Parade" led by the infamous Headless Horseman, at 8:15 p.m. and 10:30 p.m. and "HalloWishes," a green and orange fireworks spectacle complete with Disney villains, caps the evening festivities at 9:30 p.m. The parade is one of my favorites ever. The grave-diggers are so much fun and the costumes for all the parade sections are wonderful. It really gets you in the Halloween-y mood!
Of course the trick-or-treating is a key selling point of the party, kids and adults alike love getting candy and treats from all the different locations around the park. And don't forget to get your special Sorcerer's of the Magic Kingdom card that's special only for the party – show your party ticket and wrist band to pick up your card at the Main Street Firehouse during party hours.
And, keep reading below for some Halloween treats that you must try! Party dates for 2014 are: September 1, 9, 12, 14, 16, 19, 21, 23, 26 & 28 and October 2, 3, 5, 9, 10, 13, 16, 17, 19, 21, 23, 24, 26, 27, 30 & 31. Advance purchase (prior to event day) savings are available for select dates. Visit Disneyworld.com/Halloween for party dates and prices, or call 407-W-DISNEY.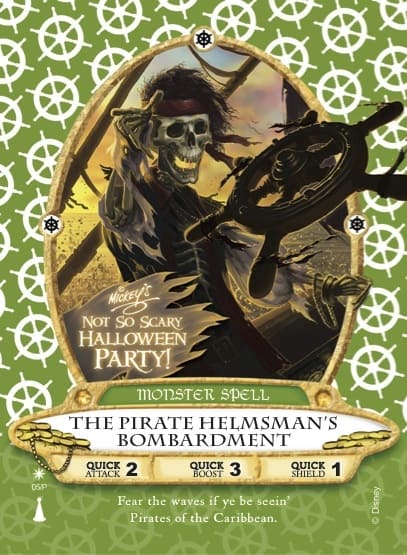 3. Fall-themed Treats
Last year, we were really treated to some delicious treats during the Mickey's Not So Scary Halloween Party and later some were offered in the Magic Kingdom too. I hope all of these will be back this year, and maybe more new ones too! My absolute favorite was the pumpkin waffle sundae pictured below, it was the perfect mix of waffle, ice cream, and Fall! You can see more about these treats and more to do at Mickey's Not So Scary Halloween Party on my Top 5 Must-do's at Mickey's Not So Scary Halloween Party post.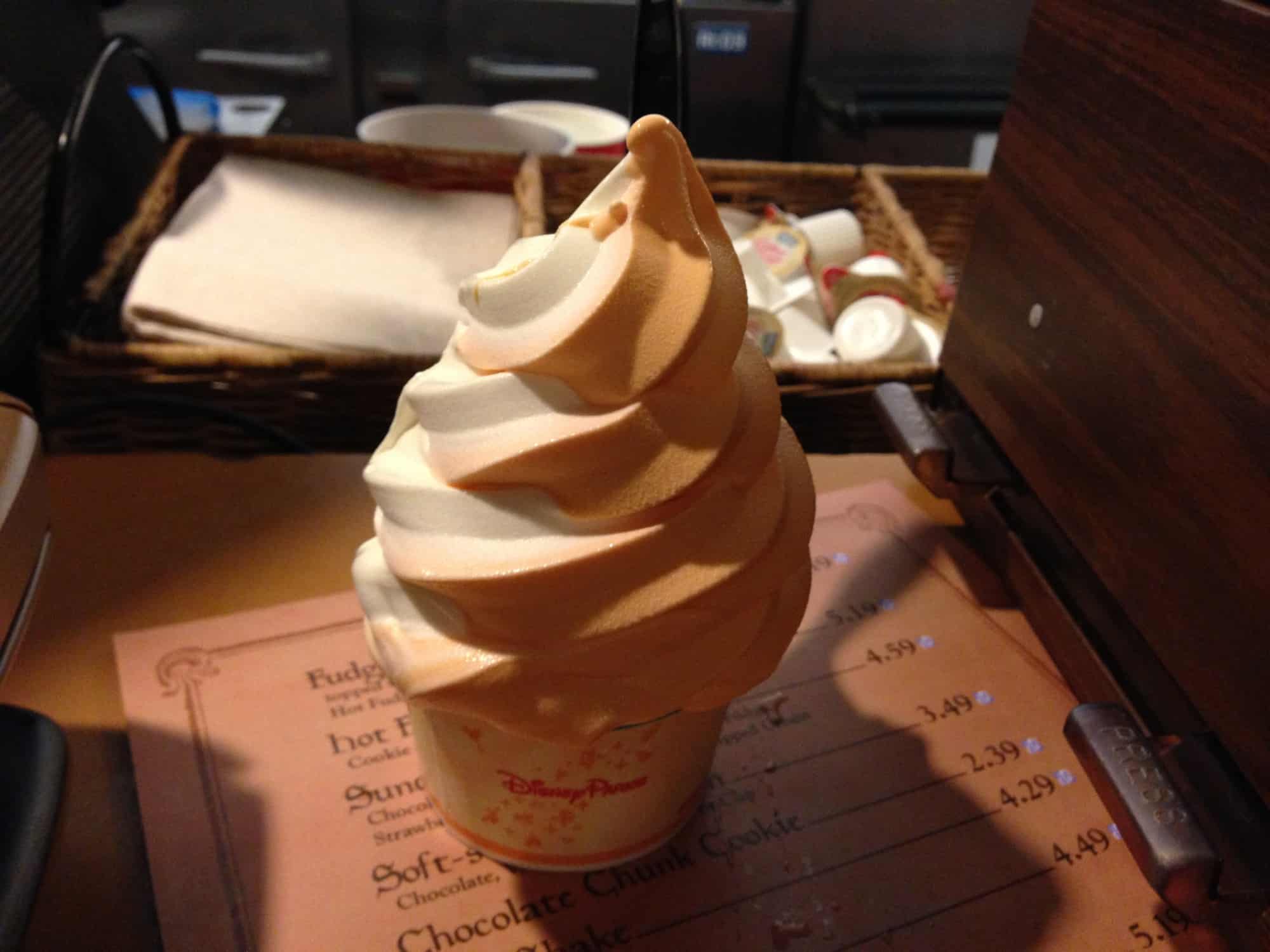 4. Halloween Merchandise
It's always fun to see the new Halloween merchandise this time of year. Popcorn buckets, t-shirts, Mouse Ears and more! Soon we'll have a place to purchase Haunted Mansion merchandise year round! Whether you're looking for something haunted, or your favorite characters in their Halloween gear, there is something for everyone this time of year.
What's your favorite type of Disney Halloween merchandise to take home? Is your house decorated with a Disney theme?
5. Epcot's International Food & Wine Festival
Another reason to visit Walt Disney World Resort this time of year is without a doubt, the Epcot International Food & Wine Festival. This year marks the 19th year of enjoying unique and delicious foods, wines, beers, desserts and more around the World Showcase at Epcot. This little festival has grown so much since it first began. There are now countless special dining and tasting events, classes, seminars, after hours and VIP parties, and just plain amazing food (and merchandise!). I love being able to walk around World Showcase at night (usually on a weeknight, it's much less crowded!) and just enjoy things I may not ever normally try. It's like a mobile date-night with a view. We'll have more coverage of the items offered this year, so stay tuned and follow along on instagram, twitter  and facebook for the latest photo-finds.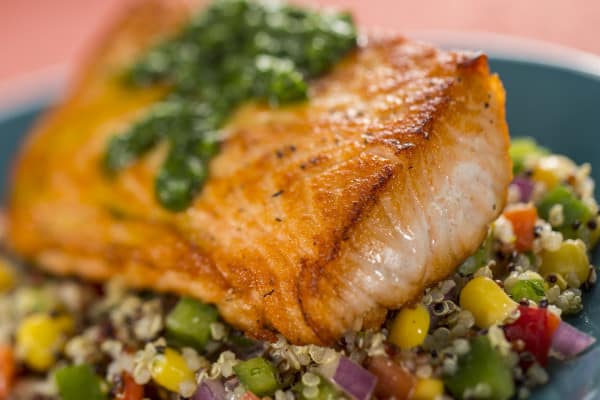 So what are your favorite reasons to visit Walt Disney World this time of year? Have you been before? What are your must-do's? I'd love to hear about them in the comments below!