I'm not sure if it's because I'm a child of the 80's, where I was a master sticker collector (I still have my album full of my favorite stickers, safely preserved), or because I am a collector at heart, but I LOVE challenges where you get stamps, badges, stickers, little passports, etc. I am all about collecting badges (oddly, I never made it beyond Brownies in the Girl Scout realm). So, I was excited to hear about this new adventure challenge at Disney's Animal Kingdom, with a Wilderness Explorer (from the Disney-Pixar movie UP) theme. First announced back in January, Wilderness Explorers is now almost ready to debut in the next few weeks here at Disney's Animal Kingdom.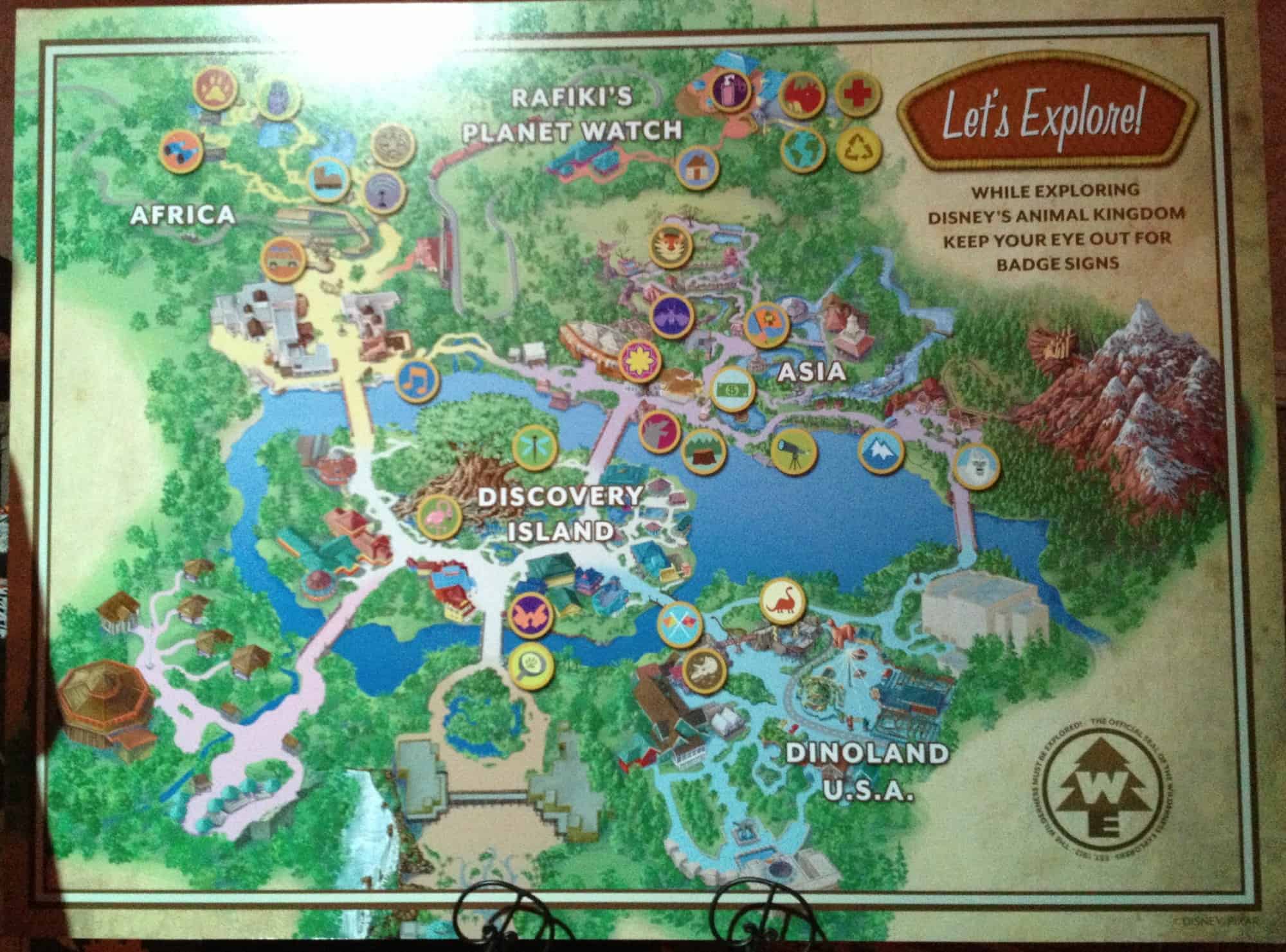 I was able to speak to Alex Wright, Senior Creative Designer from Imagineering, who was the Art Director on the project, at the Disney Parks Monstrous Summer event this past week. Alex described the challenges as not focusing solely on the animals found throughout the park, but also cultural aspects of certain areas represented, as well as Animal Kingdom's theme of nature and conservation. So it's not just a scavenger hunt to find animals, it's an rich learning experience for all ages. He also mentioned that there are enough spots to visit and check off on your list, that it can be a multi-day adventure, and not something that has to or necessarily should be completed in one day.
Guests will take the Wilderness Explorer pledge and then earn sticker badges in their field guides along the way (yay, stickers!). The challenges are aimed at ages 7-10 but will appeal to all members of the family. The Wilderness Explorer activity is included in park admission and is a great way to deepen the element of discovery which is already so present at Disney's Animal Kingdom. I can't wait to play. Once it is available to the public, I'll be sure to write up a full review, so check back here and on twitter and facebook for further updates.
Adventure is out there!