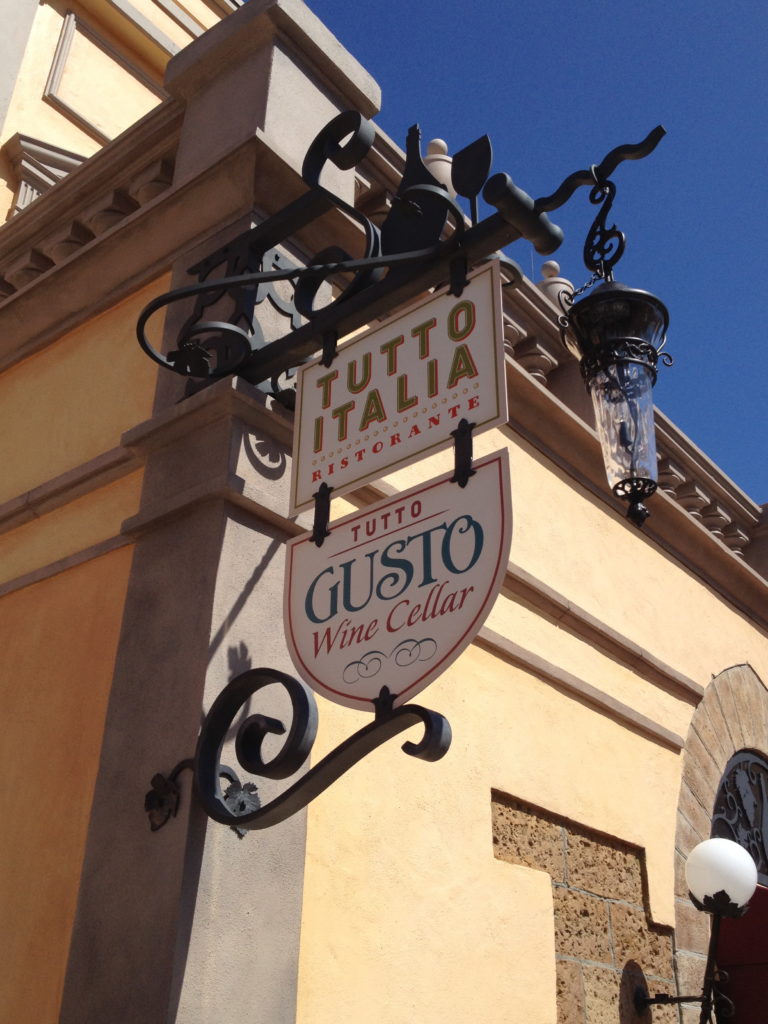 Construction is finally complete and today saw the grand opening of Tutto Gusto (gusto means flavor or taste in Italian) wine cellar in Epcot's Italy pavilion at the World Showcase. The new building blends right in to the existing Tutto Italia restaurant while making a nice segue to Via Napoli's more rustic stable-like structure.
While the Italy pavilion is now dominated by dining options, the new additions of Via Napoli almost two years ago and now Tutto Gusto really make a nice "village" feel to the area. With the exception of the smoking area that seems to have cropped up around the fountain, Italy now is a place I'd love to just sit and take in the lovely architecture and atmosphere.
Tutto Gusto will be a great option for those looking for a quick bite or dessert or a glass or two from the over 200 wines offered in their collection. The menu offers small plates such as cured meats, cheeses, panini, and pasta as well as desserts. We'll be back soon to do a full review, but for now, I thought I'd leave you with some photos to whet your appetite, including the menu. Divertiti!
Click to enlarge all photos in the gallery below:
Will you add Tutto Gusto to your World Showcase tour?