Three very different movies have just been released (or are about to be) on Disney DVD and they are all must-adds to your home movie library! Check out the bonus features for each title below and decide which format you're going to bring these fun films into your home.
You can read my review of Disney Nature: Bears but the DVD and Blu-ray, out 8/12, also offer some fun Bonus Materials:
Welcome To Alaska – Journey with the filmmakers into the Alaskan wilds to film Sky and her cubs. 
The Future For The Bears – Experience the thrill of living with the bears during production, and the importance of protecting the wilderness to ensure their survival…and our own. 
A Guide To Living With Bears – Learn how the team interacts safely with these magnificent creatures. 
How Did They Film That? – Get an inside look on some of the extreme filmmaking that went into getting shots high in the mountains and under frigid cold water. 
"Carry On" Music Video By Olivia Holt
This was a wonderful movie that is a great way to educate your family about our beautiful country and its wildlife.
…
Muppets Most Wanted, released on 8/12,  was not my favorite of the two new Muppet films, but it was full of fun new songs and of course laughs. My favorite new song is the one below:

And here are some Tina Fey bloopers! –

The Bonus Materials for Muppets Most Wanted Blu-ray Combo Pack Unnecessarily Extended Cut Includes:
The Statler and Waldorf Cut
The Longer Longest Blooper Reel in Muppets History 
Rizzo's Biggest Fan
"I'll Get You What You Want" Music Video Performed by Bret McKenzie
…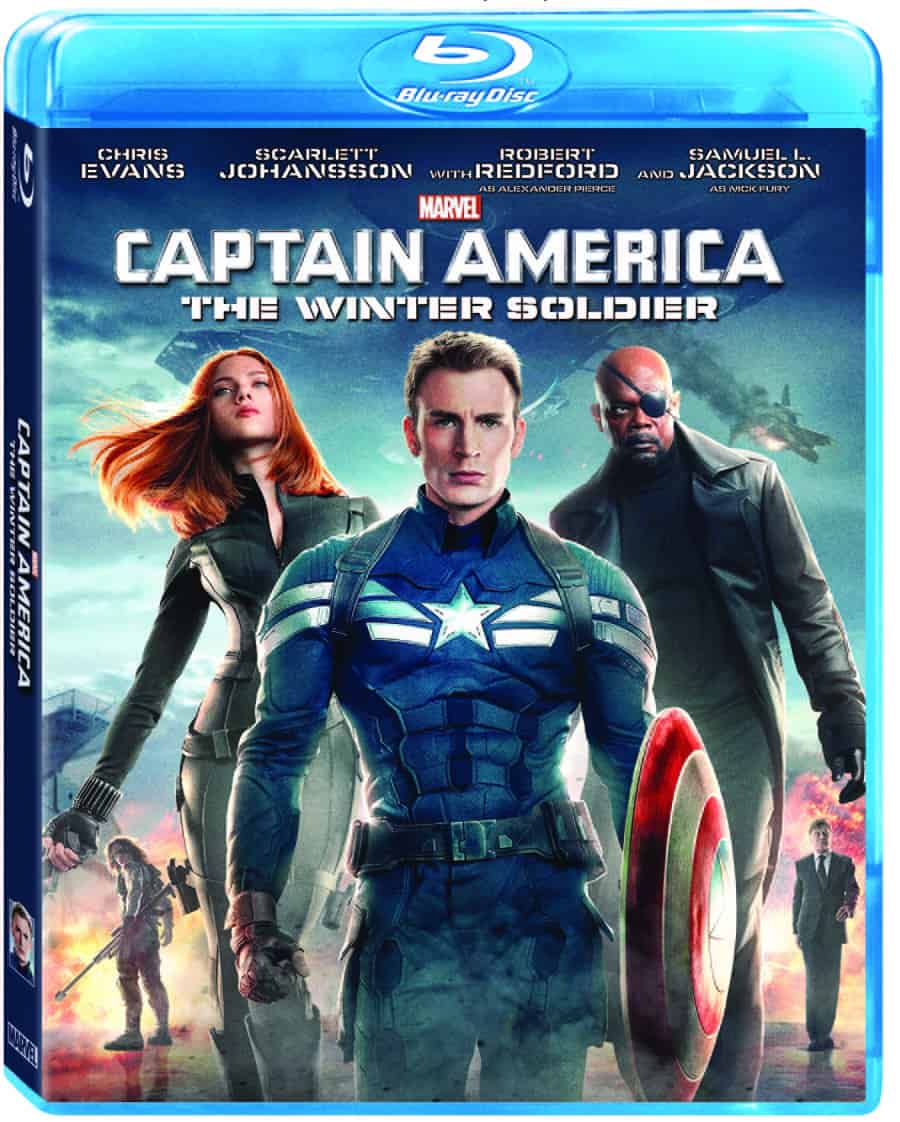 Captain America: The Winter Soldier  will be out on DVD and Blu-ray on September 9th. I was given an advance copy of this title as well and am happy to be able to share the bonus features with you:
Bonus Materials Overview for These Products:
Includes:
Making-of Featurettes
Audio Commentary
Never-Before-Seen Deleted Scenes
Bloopers
And More…
I loved this movie in the theatres and think it was a great addition to the Marvel Universe story being told in all of the Avengers movies. Pick it up on September 9!