Apparently I had missed this bit of news, but was quite excited to see these new designs thanks to my good friend Charles (who was nice enough to buy one for his lovely wife's birthday!) You read the title right, the original "Cindy Sketch" print (without Minnie Mouse from the second edition of the print) is now out in new COLORS! The print is actually slightly re-worked, with the first edition Disney World/Disneyland banner, the Dooney & Bourke leather tag, less balloons, and no Minnie. Available in a letter carrier style and the wristlet – the designs come in hot pink, bright purple, sky blue, sun yellow, and grass green – the perfect accessory for summer!
Let's just get right to the pictures, shall we? Don't forget you can click to enlarge.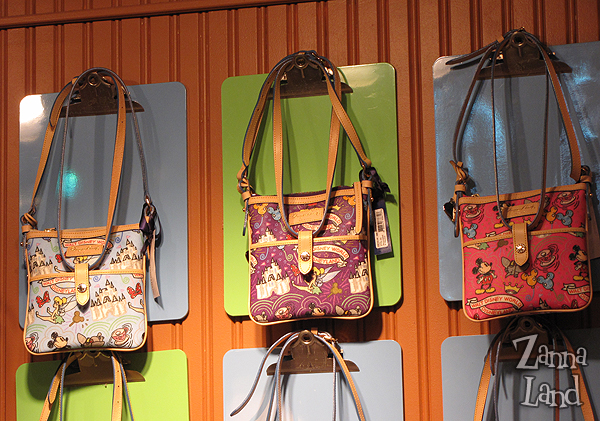 [Read more…] about Disney Dooney and Bourke Cindy Sketch Design in NEW Colors and Styles!