When I attended Star Wars Celebration VI last month, the highlight was seeing Ashley Eckstein in all of her Her Universe glory. She was doing a photo shoot for fangirls to model their Her Universe shirts, and if they didn't own one, she would provide one for the shoot – so nice! After checking out the Her Universe booth and speaking to Ashley's wonderful husband, 2-time World Series winner and MVP David Eckstein, he let us know Ashley was upstairs at the photo shoot and we headed up to see the fans in action. It was great to see Ashley interacting with her loyal fans and see how she's inspired them not only with her fashion designs, but to make their own skirts and dresses and hair accessories as well! I was lucky enough to be persuaded to pose for a photo in my own Her Universe shirt, and have Ashley join me as well.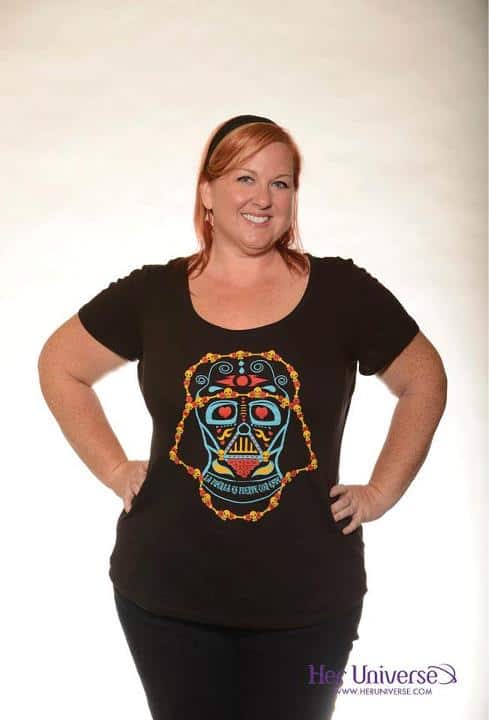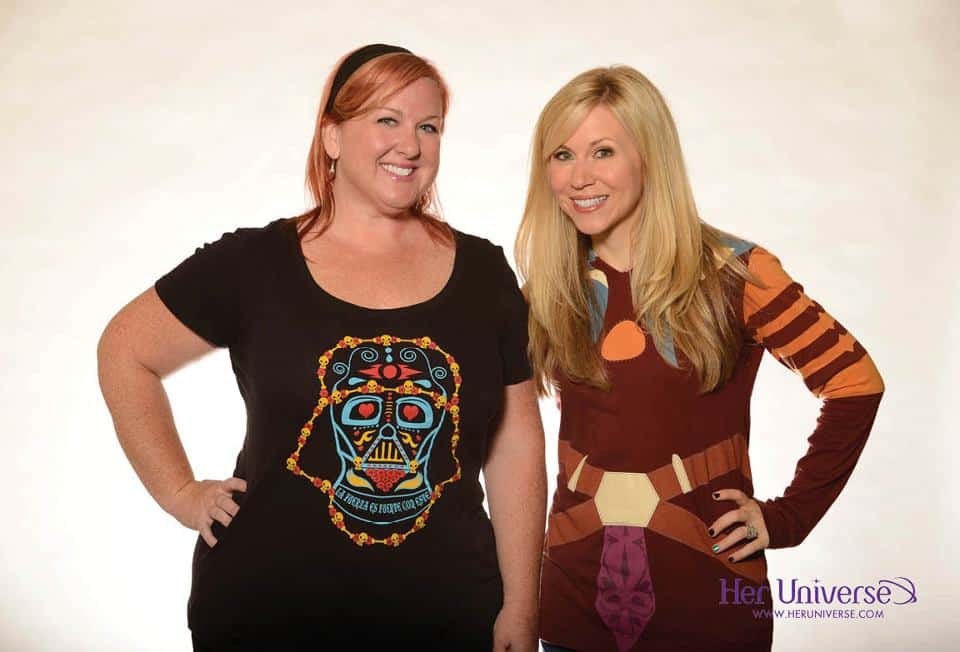 While we were there, Imagineer Jason Surrell was on hand directing and recording Ashley's video diaries for the weekend's events. It was cool to see some Disney/Star Wars/Ashley cross-over since she's always such a great part of the Star Wars Weekends at Disney's Hollywood Studios. Here are what Ashley and Jason had to say in today's press release: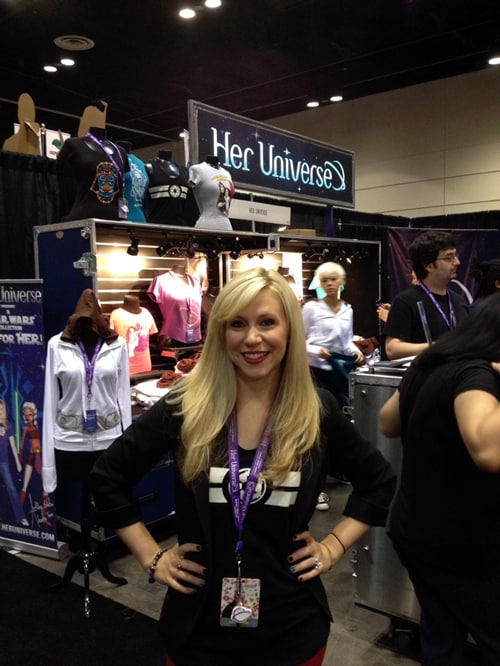 "I've never been good at keeping a written diary and I wanted to capture the events and memories of Celebration VI for myself and the fans in a different way," said Eckstein. "With social media being the way it is today, a video diary seemed like the best way to cover CVI."
The video diary, directed by Jason Surrell, a screenwriter and Senior Show Writer for Walt Disney Imagineering and edited by Studio Say So, an Orlando-based video production company, is a collaborative effort with Eckstein. "I was absolutely thrilled when Ashley asked me to direct her video diary at Star Wars Celebration VI," said Surrell.  "After directing Ashley and her fellow Clone Wars cast members in Behind the Force at Disney's Star Wars Weekends for so many years, I knew that there's a whole other world out there that people typically don't get to see.  So I'm hoping that our series of video diaries will truly give Star Wars fans a peek behind the curtain at all the fascinating and truly funny things that happen when these people get together. I've never been happier to be a fly on the wall.  We're going to take you onstage, backstage and everywhere in between."
The complete video diary is now available at StarWars.com, where you can watch all the galactic fun for yourself. It was a fun weekend for any level of Star Wars fan!